fogpog
(
http://www.fogpog.com/index.php
)
-
Game Threads
(
http://www.fogpog.com/forumdisplay.php?f=14
)
| | |
| --- | --- |
| ryno4ever | Oct 4th 2008 6:14 pm |
---
10/4 CHC@LAD 9:00PM TV: TBS, RADIO: WGN

VS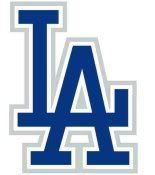 Game Three … National League Division Series
Dodger Stadium
RHP Rich Harden (0-0, 0.00)
vs.
RHP Hiroki Kuroda (0-0, 0.00)

| | |
| --- | --- |
| ryno4ever | Oct 4th 2008 6:16 pm |
---
CALIFORNIA DREAMIN': The 2008 National League Champion Chicago Cubs tonight play Game Three of the National League Division Series against Los Angeles at Dodger Stadium … the Cubs are down two-games-to-none in this best-of-five series after dropping Game Two to the Dodgers, 10-3, at Wrigley Field Thursday night.

On September 20, the Cubs clinched their 16th post-season appearance in franchise history with their second-straight N.L. Central Division title … of the six division winners last year, only the Cubs, Phillies and Angels repeated as division champs.

The Cubs have qualified for post-season play in consecutive years for the first time in 100 years since advancing to the World Series in 1906, 1907 and 1908, the only time in club history the club has had consecutive post-season appearances.

The Cubs have now also qualified for post-season play three times in the last six seasons (2003, 2007 and 2008) for the first time since 1906-07-08.

FIRST IMPRESSIONS: Tonight marks Cubs hurler Rich Harden's first career start against the Dodgers … the righthander is 5-1 with a 1.88 ERA (13 ER/62.1 IP) in his last 10 outings in which he's starting against a club for the first time – he has allowed two or fewer earned runs in nine of those starts dating to June 24, 2004 vs. the Giants.

In 2008, Harden made his first career start against an opponent eight times … he went 4-1 with a 1.86 ERA (11 ER/53.1 IP) in those games, walking 12 and striking out 66.

TURN IT AROUND: Rich Harden owns a 17-10 record with a 3.52 ERA in 48 career starts following a loss … this season, Harden had a 2.76 ERA (19 ER/62.0 IP) with a 3-1 record following his team's losses between the Cubs and Oakland.

ONE MORE JACK KEROUAC REFERENCE: The Cubs were 42-38 (.506) on the road in 2008, one of four N.L. clubs with a winning road record, joining the Phillies (44-37), Brewers (41-40) and Mets (41-40) … Chicago was 21-8 in its final 29 road contests, including a nine-game road winning streak from July 23-August 15 – it was the Cubs longest road winning streak in 63 years when the 1945 squad enjoyed a 12-game road winning streak fromJuly 1-August 3.

VETERAN STATUS: Joe Torre (4,005) and Lou Piniella (3,262) have combined to manage 7,267 regular-season major-league games, the most combined games for two managers opposing each other in the postseason … they broke the record set in the 2006 World Series, when Tony LaRussa opposed Jim Leyland (6,651 total games) … thanks to Elias Sports Bureau.

This is the third time Piniella and Torre have met in the postseason as managers, the first in the National League … Torre's New York Yankees twice defeated Piniella's Seattle Mariners in the ALCS in 2000 and 2001.

This NLDS match-up features the lone skippers in major league history with at least 1,700 hits as a player and 1,700 wins as a manager.

FOURTH OCTOBER: With an inning pitched Thursday, Kerry Wood became the 14th player in franchise history to appear in four different postseasons, and the first since Stan Hack in 1945 … Wood previously appeared in the playoffs in 1998, 2003 and 2007 … Wood is the seventh pitcher to appear in four postseasons, the first since Charlie Root (1929, 1932, 1935 and 1938).

LOU'S CREW: Cubs Manager Lou Piniella, who Tuesday had his 2010 club option exercised, guided the club to the best record in the National League this season … with 97 victories, he collected the second-most wins in any of his 21 seasons as a big league manager, trailing only his 2001 Seattle Mariners that won 116 games.

Piniella this year became only the second manager in major league history to collect 90 wins with four different clubs … he previously reached 90 wins with the Yankees, Reds and Mariners … Dick Williams is the only other manager to accomplish this feat, as he turned the trick with Boston, Oakland, Montreal and San Diego.

THIS IS ON THE RECORD: The Cubs reached 97 wins for the first time in the last 63 seasons when they finished the 1945 campaign 98-56-1.
The Cubs had 97 wins for only the ninth time in the 133-season history of the franchise starting in 1876 … Chicago has reached 97 wins three times in the last 79 seasons (2008, 1945 and 1930).
| | |
| --- | --- |
| ryno4ever | Oct 4th 2008 6:17 pm |
---
I am cautiously optimistic....and anxiously apprehensive. As the clock ticks away, my stomach ticks right along with it.
| | |
| --- | --- |
| Cubbie Blue Bleeder | Oct 4th 2008 6:20 pm |
---
The Big Blue Train will roll into Dodger Stadium with swagger. And the Dodgers will be like "why are they so confident they are down 0-2" And by the end of game 5 they will know why we had the swagger. We are the better team..........
| | |
| --- | --- |
| ryno4ever | Oct 4th 2008 6:24 pm |
---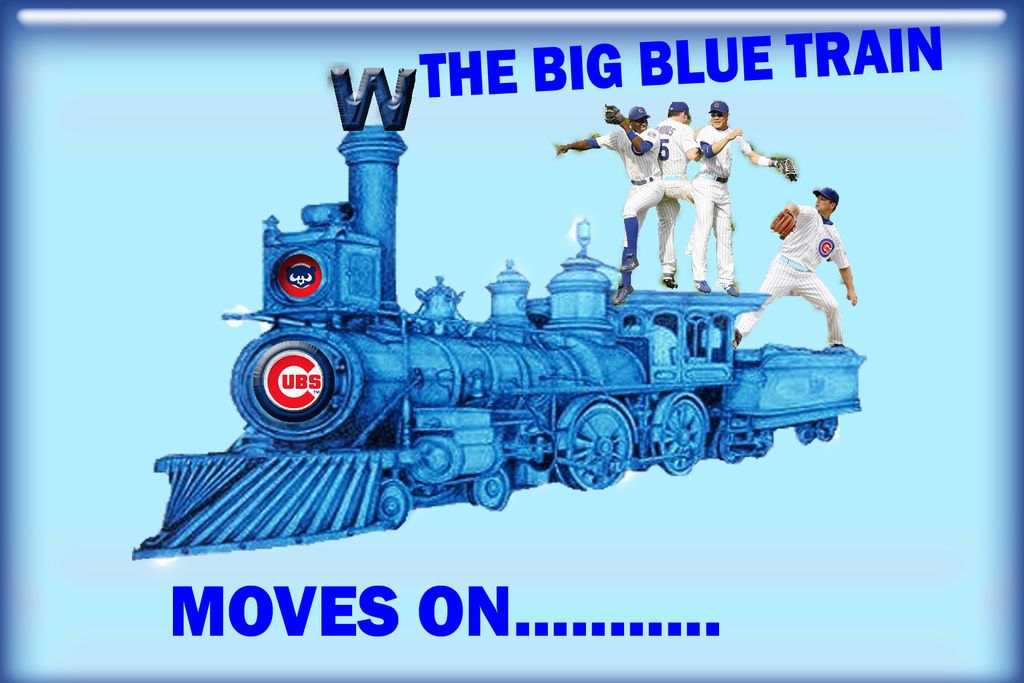 | | |
| --- | --- |
| ryno4ever | Oct 4th 2008 6:25 pm |
---
I tell ya what.... my internet has been down all day.... my son is gone for the weekend, and I was really wondering how I was going to get through this game sanely without any moral support..... I've never been so happy to get on fogpog!!!!!!
| | |
| --- | --- |
| AB1077 | Oct 4th 2008 6:25 pm |
---
Quote:
---
Originally Posted by ryno4ever (Post 67951)
I am cautiously optimistic....and anxiously apprehensive. As the clock ticks away, my stomach ticks right along with it.
---
I hear you Heather...I keep bouncing around the net looking for something new to read to keep my mind off of things for the next hour and a half. Also, I find it strange to sit here and pull for the Brew Crew, if for no other reason than to tire out the Phillies a little bit. I do think it would be awesome if us and them could both come back from 0-2, as that would be a sweet NLCS! One game at a time. I'm not having much success getting my mind onto other things, so I keep ending up back here. :)
| | |
| --- | --- |
| ryno4ever | Oct 4th 2008 6:27 pm |
---
I am rooting for the Brewers.... but more because it is giving me the confidence that if they can pull it off, we certainly can!

I just talked to Aramfan (mara) a bit ago. She is going out to watch the game tonight with some friends, and she is feeling the same.... I am soooo antsy, yet, scared, yet, excited, yet worried, yet anxious.....and sooooo many more emotions.
| | |
| --- | --- |
| ryno4ever | Oct 4th 2008 6:29 pm |
---
BTW... scoreboard update.... end of 5, Brew Crew is up 3-0 and starter Jamie Moyer is out of the game for the Phillies. Dave Bush is pitching a good game tonight.
| | |
| --- | --- |
| Cubbie Blue Bleeder | Oct 4th 2008 6:30 pm |
---
We have a good team. If any team can come back 0-2 its this one. We have the four Aces. It all begins tonight. How ironic is it that the Cubs must Dodge elimination for 3 straight ball games:D
All times are GMT -6. The time now is

12:50 pm

.
Powered by vBulletin® Version 3.6.8
Copyright ©2000 - 2020, Jelsoft Enterprises Ltd.