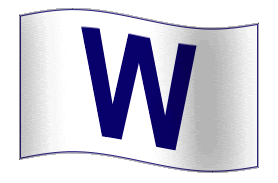 Game Recap:
CUBS 5, DODGERS 3
at Mesa, Ariz.
Wednesday, Feb. 25
Dodgers at the plate:
Tony Abreu hit a two-run single with two outs in the second. Matt Kemp singled, stole second and scored on Blake DeWitt's single in the fourth. James Loney, who hit a grand slam off Chicago's Ryan Dempster in Game 1 of the NLDS, had two singles.
Cubs at the plate:
Micah Hoffpauir, hoping to secure a spot on the 25-man roster, hit a go-ahead grand slam in the fifth inning. Alfonso Soriano singled and walked in his first two plate appearances. Geovany Soto, who will play for Puerto Rico in the World Baseball Classic, struck out and singled in his two at-bats. Soto is expected to start Friday as well before leaving to train with Puerto Rico.
Dodgers on the mound:
Claudio Vargas, who has an outside chance at the fifth spot in the rotation, gave up one run on two hits and one walk over two innings. Ramon Troncoso served up Hoffpauir's homer, one of two hits he gave up over 1 1/3 innings.
Cubs on the mound:
Jeff Samardzija gave up two runs on three hits and two walks in two innings. Samardzija retired the side in the first. Mitch Atkins, who won 17 games last season in Double-A and Triple-A, gave up one run on three hits over two innings.
Cactus League records: Dodgers 0-1; Cubs 1-0
Up next:
The Dodgers will travel to Scottsdale on Thursday to face the Giants. Randy Wolf, Jeff Weaver and Jonathan Broxton are scheduled to pitch. The Cubs will play host to their rivals, the Milwaukee Brewers, at HoHoKam Park. Left-hander Sean Marshall, who is competing for the fifth spot in the rotation, is slated to start for the Cubs against the Brewers' Yovani Gallardo.