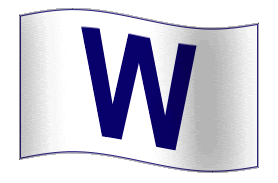 CUBS 10, RANGERS 4
at Surprise, Ariz.
Feb. 27
Rangers at the plate:
Catcher Adam Melhuse hit a two-run double, and starting backstop Jarrod Saltalamacchia hit two doubles for the Rangers. He missed an RBI, though, in the second inning on a two-out double off the wall as Cubs shortstop Ryan Theriot cut down Frank Catalanotto trying to score from first base. Andruw Jones beat out an infield hit in the seventh. He had struck out five straight times going into the at-bat.
Cubs at the plate:
Second baseman Mike Fontenot hit a two-run home run in the second and a two-run triple in the sixth.
First baseman Micah Hoffpauir hit a three-run home run in the second. He has two home runs and seven RBIs already this spring.
Theriot and outfielder Doug Deeds both had two hits.
Rangers on the mound:
Starter Scott Feldman couldn't get through two innings. He pitched a scoreless first inning despite allowing four baserunners, then allowed seven runs in the second. An error by second baseman German Duran factored into the inning, but Feldman allowed 11 of 15 batters to reach base. Luis Mendoza allowed one hit and one walk in 2 1/3 innings in relief.
Cubs on the mound:
Cubs starter Ted Lilly made his first start of the spring and pitched two scoreless innings. He allowed two hits and struck out two but also had defensive help. Hoffpauir made a great diving stop at first base on Josh Hamilton's first-inning smash to take away a possible run-scoring double.
Cactus League records: Rangers 1-2; Cubs 3-0
Up next:
The Cubs will play host to their intracity rivals, the White Sox, in the first of five meetings this spring at HoHoKam Park in Mesa. It'll be Aaron Heilman's first start. Both teams will use a designated hitter, and Lou Piniella hinted he may insert Aramis Ramirez in that spot. Don't expect to see Milton Bradley; he's sidelined with flu-like symptoms. The White Sox will start Jeff Marquez.