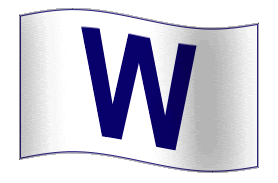 CUBS 6, ATHLETICS 4at Mesa, Ariz.
Tuesday, March 2
Athletics at the plate:
Rajai Davis hit a two-run single with two outs in the fifth off Mike Stanton. The Cubs retired the first 11 A's batters before Matt Holliday singled with two outs in the fourth.
Cubs at the plate:
Alfonso Soriano smacked the first pitch from Sean Gallagher over the right-field fence and into the bullpen for his first spring homer. Jake Fox belted his second spring homer, a two-run shot, with two outs in the third, and Aramis Ramirez notched his first, a three-run blast in the fourth.
Athletics on the mound
: Gallagher, a former Cubs pitcher, gave up three hits and one walk in two innings. Jerry Blevins walked two batters, then served up Ramirez's home run.
Cubs on the mound:
Sean Marshall, hoping to secure the fifth starter spot, faced the minimum number of batters in three hitless innings. Kevin Gregg, competing for the closer's job, gave up one hit in one inning. Andrew Cashner, the Cubs' first-round pick in 2008, was roughed up, giving up two runs on three hits and one walk in one-third of an inning.
Cactus League records: Athletics 1-4-1; Cubs 5-2.
Up next:
The A's host the White Sox on Wednesday in Phoenix. Lefty Dana Eveland will start, and non-roster righty Jerome Williams, a candidate for the No. 5 starter's job, and co-closer Joey Devine also are scheduled to pitch. Third baseman Eric Chavez, who was given Tuesday off, will start at DH.
The Cubs will be on the road with a split squad day. Chad Gaudin will start in Goodyear against the Cleveland Indians, while the
other half of the team will be in Las Vegas to face the White Sox at Cashman Field. Jeff Samardzija was slated to go three innings in Vegas. Also, Milton Bradley was scheduled to return to the lineup as the Cubs' designated hitter in Goodyear vs. the Indians. (NOTE: THE NIGHT GAME WILL BE ON WGN TV, FIRST PITCH SCHEDULED FOR 9:05PM CT)