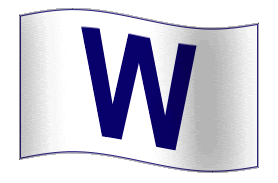 Game Summary:
CUBS 7, BREWERS 4
at Mesa, Ariz.
Thursday, Feb. 26
Brewers at the plate:
Mike Cameron and Mike Rivera each hit solo homers. Cameron connected off Chad Gaudin leading off the fourth and Rivera homered off Mike Stanton leading off the sixth. Chris Duffy tripled with one out in the first and scored on the first of J.J. Hardy's two doubles.
Cubs at the plate:
Jake Fox, starting at first base, hit a three-run homer in the third. Joey Gathright had three hits, all singles, including an RBI single in the second.
Brewers on the mound:
Starter Yovani Gallardo walked two, gave up one hit and struck out one in one inning. Seth McClung gave up four runs on three hits and three walks over 1 2/3 innings. The Brewers combined to walk 11 batters overall.
Cubs on the mound:
Sean Marshall, battling for the fifth starter spot, gave up one run on four hits over two innings. Chad Gaudin not only pitched two innings but also hit a double. Carlos Marmol, making his first spring appearance, gave up one run on one hit in one inning.
Cactus League records: Brewers 0-1-1; Cubs 2-0
Up next:
The Brewers will travel to Phoenix to play Oakland on Friday. Lefty Manny Parra will make his first start against Dana Eveland. The Cubs travel to Surprise on Friday to face the Rangers. Ted Lilly will start in his only Cactus League tuneup before joining Team USA for the World Baseball Classic.